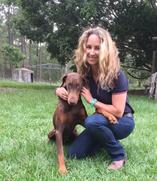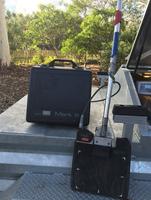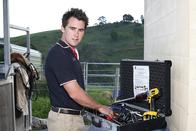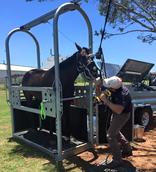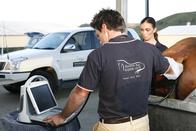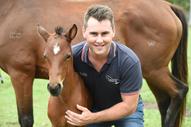 Small Animal Services

At home consults
Canine vaccinations (eg C3 and C5)

Feline Vaccinations (eg F3)

Heartworm vaccinations (proheart SR12)

Skin consults (dermatology) - eg itchy skin, fleas, contact allergy, hot spots and infections

Ear issues - eg infection, redness and allergies
Eye consults (ophthlamology) - pussy, weepy, ulcers or sore eyes

Dental assessments and treatments
Weight control programs
Arthritis management
Flea and tick prevention
Anal gland expression
Pathalogy - eg blood work-ups, lumps and bumps
At home euthanasias - individual cremation available
Bandages and wound management
Mismating services and pregnancy diagnosis

Nail Clipping

Greyhound medicine

Mobile EFTPOS available

Horse Services

Equine consults, examinations and emergency callouts

Equine Dentistry (Equine Dental Vet) - Powerfloat and equine dental specialist equipment with portable crush

Lameness examinations
Fully mobile and portable direct digital X-Ray machine.

Sales series radiographs and scopes
Colic work-ups

Endoscopy - visualisation of upper airway tract and upper airways
Wound management
Stitch-ups including cosmetic surgery
Pre-Purchase examinations
Hendra Virus vaccinations
Worming - both paste and worm / nasogastric drenching

Electrolyte drenches - eg saline, anti-bleeding, DMSO, Pre-race and post race mixtures

Reproduction - eg ultrasound scans, caslicks, foaling, broodmare management, IGG testing and plasma transfers

Foal medicine
Elective surgery - eg hernia repair, periosteal stripping / elevation, entropion, ingrown hairs and sarcoid removal

Joint injections and flushes
Routine vaccinations - eg Tetanus, Strangles, Hendra, Salmonella, Botulisium, EHV 1-4 and Equity

Eye work-ups - Ophthalmology

Pathology services - eg blood work-ups for pleasure, preformance, trotters and racehorses (In-house and Randwick interpretations)

Studbook DNA and microchipping
Routine microchipping
Dermatology - eg hair loss, itch skin, infections and cancers

Castrations - standing or under general anaesthetic

Bandaging services
Nutritional consults
Respiratory work-ups - eg coughs, runny nose and colds

Euthanasia - individual cremation available

Plus we make our own drenches, drips and multi-vitamin injections specifically catering for the elite equine athlete
Certification as per the equine veterinarians Australia's guidlines for Pre-Purchase examination, Mortality insurance, Foal mortality insurance, Equine dental charts and Broodmares for sale.
AVA, EVA, Equine Dental Vet and Studbook accredation
Full insurance when one of our vets is attending your horse.